Stand Out, Step Up, and Lead
Carlisle Lower School provides a nurturing, inclusive learning environment where our children in kindergarten through fifth grade develop a love of learning as our talented teachers build the foundation for a college preparatory education.  Carlisle School fosters the unique gifts, talents, and leadership abilities in every child while helping them gain social and emotional intelligence. We invite our families to partner with Carlisle Lower School as we guide the students to "stand out, step up, and lead."
Carlisle School embraces a philosophy of emotional and intellectual growth, enthusiasm for learning, creativity, and innovation in an environment where students develop strength in leadership through project-based learning. We hire exemplary teachers who customize learning for each student. When highly qualified teachers, motivated students, and committed parents partner together, the result is the cultivation of lifelong learning.
Program Highlights
Develops the "Whole Child" in a well-rounded, safe, and diverse environment
Promotes, through small class sizes, individual instruction, differentiation, critical thinking, and collaboration
Engages students through hands-on, project-based learning experiences which  support academic instruction
Provides a digital learning environment creating a ubiquitous learning atmosphere
Fosters future leaders through fine arts performances, student government, and public speaking opportunities
Builds a solid foundation for a college preparatory experience
Creates a collaborative working relationship between student-teacher-parent partnerships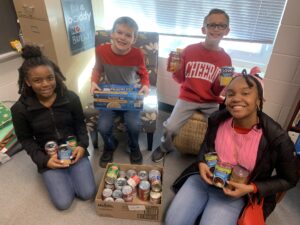 Looking through the window into any Lower School classroom, you will see teachers facilitating real-world learning and helping students build confidence.  You will observe a rich environment that ensures each child is being motivated to achieve his/her potential every day.  Students are actively asking questions, discussing, exploring, and experimenting while nurturing natural curiosities about the world.  Teachers and students are collaborating in pairs, small groups, and large groups. All areas of study are connected through planners, themes, and big ideas, so students are able to put what they are learning in context.  MAP assessments and personal growth goals are used to individualize instruction. Student portfolios create personal ownership of learning and student-created work adorns the classrooms and building. The vibrant classrooms are safe and nurturing spaces that promote self-expression, vigorous learning, lively conversation, collaboration, and leadership.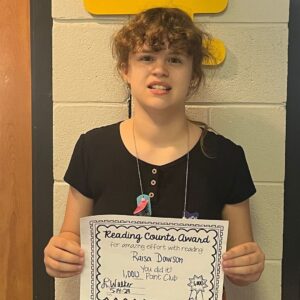 When families make a commitment to their child's education and school experience, it is always a defining moment. We encourage all of our families to actively participate in their child's education, which is important to the success of the students and ultimately the school community.
The Lower School experience is rich in activities beyond the four walls of the classroom.
Exposition – The culmination of the Lower School experience, Exposition tasks students to collaborate in a hands-on, research-based environment that showcases the creativity and practical application of a STEAM concentrated topic.


Field Trips – All students participate in a variety of field trip opportunities throughout the school year.  Trips support and enrich the classroom curriculum. 


World Languages – We understand the importance of offering world languages to students at an early age. World language instruction begins in preschool and continues through fifth grade. Language instruction concentrates on conversation and culture.


Physical Education – Students in Lower School participate in a daily 30-minute physical education class.


Technology – The school incorporates a best-practice approach by integrating technology at all levels. iPads are used to enrich the curriculum.  Students participate in the Keyboarding Without Tears program. Students in fourth grade and fifth grade learn in a one-to-one device environment utilizing G-Suite for Education.


STEAM – A STEAM laboratory is available to students in grades Preschool through 5th in order to enhance the classroom experience. 


Guidance – Health, wellness, and character development are supported by a full-time guidance counselor and nurse.


Performing Arts – The arts serve a unique purpose in the educational development of each student. Classes strive to encourage and nurture each child's natural creativity and curiosity. Students in the first through fifth grades participate in their own drama/musical production each year. Weekly music and creative movement classes focus on musical awareness, sensitivity, vocal development, and fine motor skill. Third-grade students learn how to play the recorder, and Fourth and Fifth-grade students participate in choir.   


Visual Arts – Classes use a variety of media, such as acrylics, crayons, pastels, and clay, to refine individual styles. Hands-on instruction, integrated with proper art terms and tools, serves to explain each project and its purpose. Art history helps students understand how the arts have played a dramatic role in cultural development and history.


SCA – The Lower School SCA is composed of four elected officers and six class representatives. The SCA is responsible for organizing activities throughout the school year. Elections for the officers and representatives are held in September. The SCA leads service-learning projects and acts as ambassadors for our school.


Clubs – Students participate in clubs each month.  Club options include Yoga, Mathletes, Cooking, Scrapbooking Club, Reader's Theater, Sketchy, and Art, Australian Football, Debate, Board Games, and Drama.


Battle of the Books – Students in fourth and fifth-grade students have the opportunity to participate in the Battle of the Books.  This program encourages students to read books from an Elite list of ten books. Students meet regularly starting in October to discuss the books and begin preparing for the "Battle" held in early April.


Mentoring Program – The Carlisle School Mentoring Program pairs each Lower School student with an Upper School student and together they build a lasting friendship as they work together on various service activities throughout the year. Mentoring is a favorite activity, not only for the students but also for the faculty and parents of Carlisle students.



---
Quick Links: