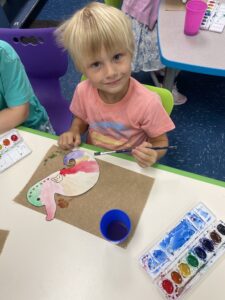 Preschool 3 & 4
Carlisle School Preschool is a transformative learning journey of discovery every day for every child. We are a family-oriented center that focuses on the whole child's physical, social, and academic needs. Children will gain independence in a safe environment that is nurturing, enriching, and diverse.  Our faculty will engage the students in child-centered learning experiences that foster collaboration with their peers while immersed in discovery-based activities.  
These learning experiences are matched with the academic abilities of each child. Our highly skilled teachers develop individual plans for their students that spark curiosity and encourage academic growth.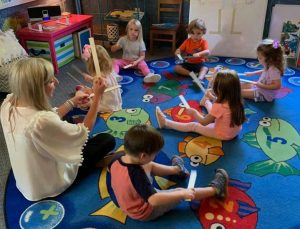 Our balanced curriculum promotes kindergarten readiness through language, literacy, mathematics, social studies, science, world languages, art, music, creative movement, dramatic play, and technology. Programming is enhanced by project-based learning, an outside discovery center, and Tucker Signing Strategies for Reading.
When children transition to Lower School, they are self-confident, prepared for success, and enthusiastic about learning.  These vital factors allow our children to become leaders in their school, community, and world.